Game has finally defeated Jay-Z. After weeks sitting atop the Soundscan charts holding the number one slot in a choke with their much celebrated Watch the Throne album, Jay-Z and Kanye West have been dethroned by Game and his R.E.D. Album which pushed a successful 97 k copies in its first week out. WTT on the other hand sold another impressive 94 k.
"R.E.D. album #1 in the world ! 96,418 copies sold in the U.S.. 47,016 in Canada… 68,135 in Europe.. 16,003 in Asia … & 42,801 in Aus !!!," Game tweeted on August 30th. "D*mn near 300,000 units moved worldwide in a week ! Thank you for the continuous support…….. On my mama I LOVE all yall for ridin wit me"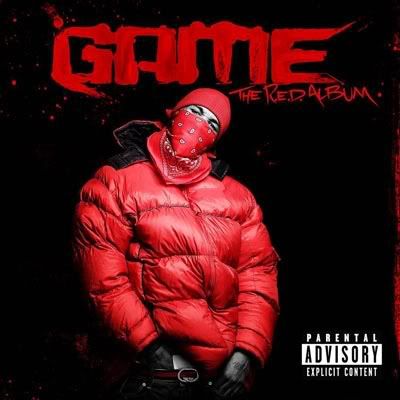 "I called Wayne and I was like, 'Yo I need you to kill this hook,' " Game told MTV news. "He was like, 'No problem,' and he did his thing for me."
The road to Game's R.E.D. Album has been a bumpy with the controversial rapper releasing a number of singles that didn't sit too well with the public. However, the blood rapper started to find his groove following the releasing of the Lil Wayne assisted single "R.E.D. Nation."
Game couldn't help but maintain himself after the news of his fourth number one album.
"Im so f–kin happy right now I dont know what the f–k 2 do ! Thank yall again from the bottom of MY HEART ! Lamborghinis 4 EVERYBODY lol. 4 #1 rap albums !!! Seems like just yesterday I wanted to be a rapper now 4 albums later…… We here. D*mn, life krazy sometimes."